Key Industries
Testimonials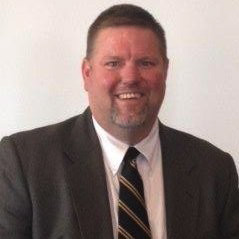 Scott Steele
Regional Manager, Titanium Industries
"Although most of our sales are not local, Hillsboro has proven to be an excellent location for a distribution facility. We have very easy access to Dallas/Fort Worth, Austin/San Antonio, and Houston/Gulf Coast areas. Hillsboro is also an excellent route for anyone that has NAFTA shipments. As I have told my company executives, Hillsboro is on the big street that connects Canada and Mexico. The labor force has proven strong with many qualified candidates for warehouse positions, inside and outside sales, as well as facility management positions. The triple freeport exemption allows companies to take advantage of qualified tax breaks and you won't find a less expensive market for real estate. If anyone would ever like to discuss, let me know."
True to form: Leadership across sectors.
Here in the true heart of Texas, half measures aren't our style. We're always ready to pour on the performance with a wealth of human, natural and logistical resources. For example, when Johns Manville, a Colorado-based roof products manufacturer, came to Hillsboro it culminated a nation-wide search for its latest polyiso board manufacturing facility. The company invested over $40 million in its state-of-the-art facility, which quickly became the top producing polyiso plant in the company's network. Providing rail access on the Hillsboro EDC's rail spur, which is served by Union Pacific, and New Market Tax Credit opportunities were key in Johns Manville locating in Hillsboro.
Johns Manville, a Berkshire Hathaway company, joined a thriving industrial sector in Hillsboro, where success is evident in plant expansions as well as expanded bottom lines. Hillsboro industry is building a better world through rugged, reliable and aesthetically superior products, like Frontier Supply Logistics and its Foreign Trade Zone, IKO Southwest with its asphalt shingles that are distributed across the Central and Southwestern U.S., Gate Precast's handsome concrete facades and parking garages, the beautiful and durable Brandom Cabinets of Wisenbaker Builder Services, and the top-quality wood trusses, engineered lumber, shipping materials and laminate products of Universal Forest Products. Hillsboro companies are go-to leaders: Global energy giants turn to Bobcat Contracting to keep oil and gas pipelines flowing, and Clayton Homes, another Berkshire Hathaway company, counts on Clayton Supply to provide the quality materials to produce manufactured homes at its six plants in Texas.
In Hillsboro, we take pride in what we do. The city is Where Connection Happens. Our deep roots in agriculture have endowed this area with rich natural resources as well as a solid work ethic. Other important cross-sector advantages include:
Strategic central location and multimodal logistics: For industrial, light industrial and warehousing operations, Hillsboro's strategic central location on the USMCA superhighway at the Interstate-35 split to Dallas and Fort Worth—with rail onsite at the Hillsboro Industrial Park—insures rapid access to domestic and global markets.
Excellent power resources. A deregulated energy market covers industry needs well into the future with affordable electricity and natural gas provided by Oncor and Atmos respectively.
Planning and Permitting
Getting your business up and running is a breeze in Hillsboro. City staff makes sure all of your projects remain on schedule and finish on time by expediting both the planning and permitting processes.
Foreign Trade Zone (FTZ)
Hillsboro and Hill County was recently designated as a Foreign Trade Zone with the assistance of Frontier Supply Logistics. It affords companies that deal is international trade to bring shipments from the ports or elsewhere duty free until shipped to their final detention.
Commitment to Sustainability
Hillsboro is committed to a greener future. Situated in the heart of central Texas, we value our open vistas, fresh water, and clean air. Since we live here and we work here, we are committed to preserving this healthy environment for future generations of Texans.